Folded Business Card | Liendak Group
The flow of information is very important when there is much information on a business card.

On the first look, the business card is outstanding by the Die Cut Folded Business Card and the Pantone silver color. The main focus for the first sight is the professional logo design. When flipping the name card, the list of endorsements is being the focus, followed by company addresses. It ends with a group of company listing.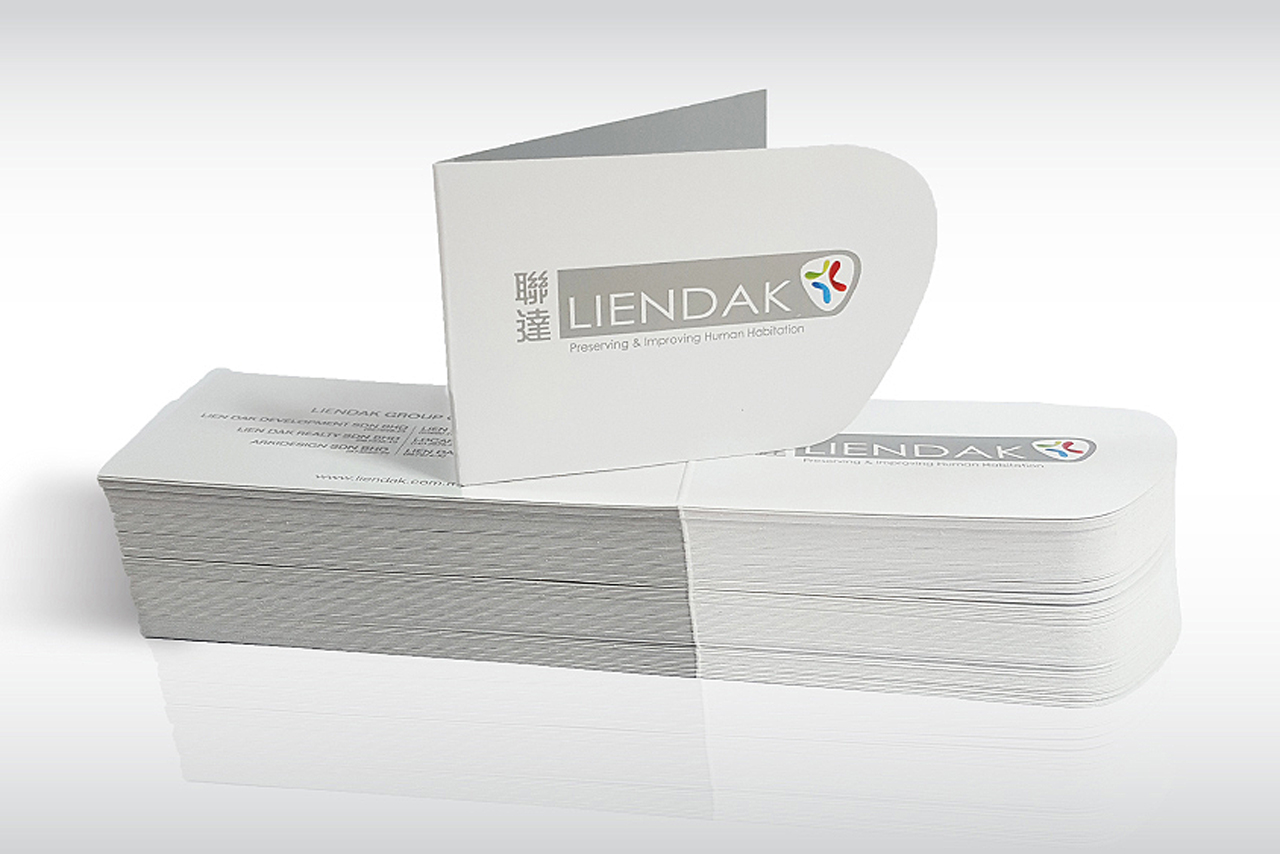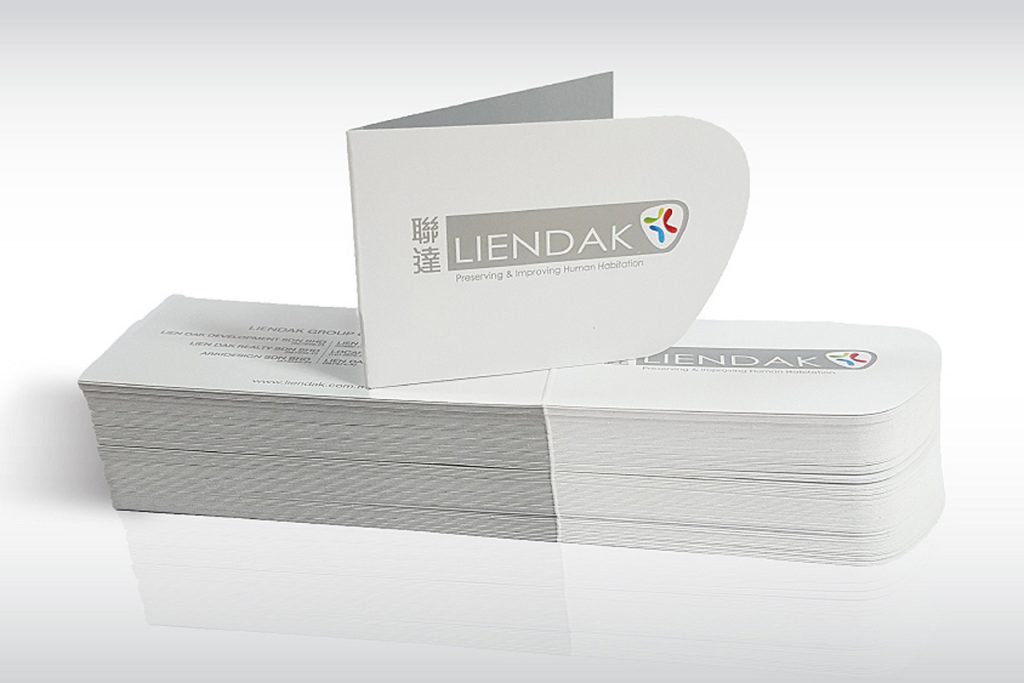 Folded Business Card Specification
Material: 290gsm FSC Certified Coated Matte Card Stock
Printing: 5Cx5C Offset Printing (Pantone Silver 877 C)
Finishing: Die Cut & Line Creasing