Gold Hot Stamping Business Card | Burgeon, Petaling Jaya
On the first sight of seeing the design from Burgeon, the business card concept looks gorgeous. The blending of the hot stamping and the design is superb. The business card is simple and yet look luxury and elegant.
Now the challenge is to turn the creativity into reality. We have selected a creamy uncoated thick card as the business card material. Combining with high quality offset printing and hot stamping, Burgeon name card received excellent feedback.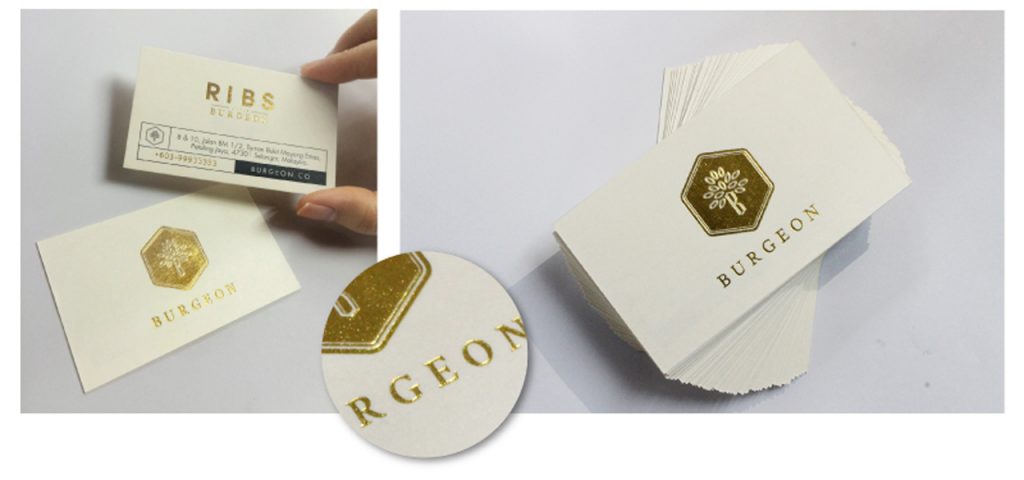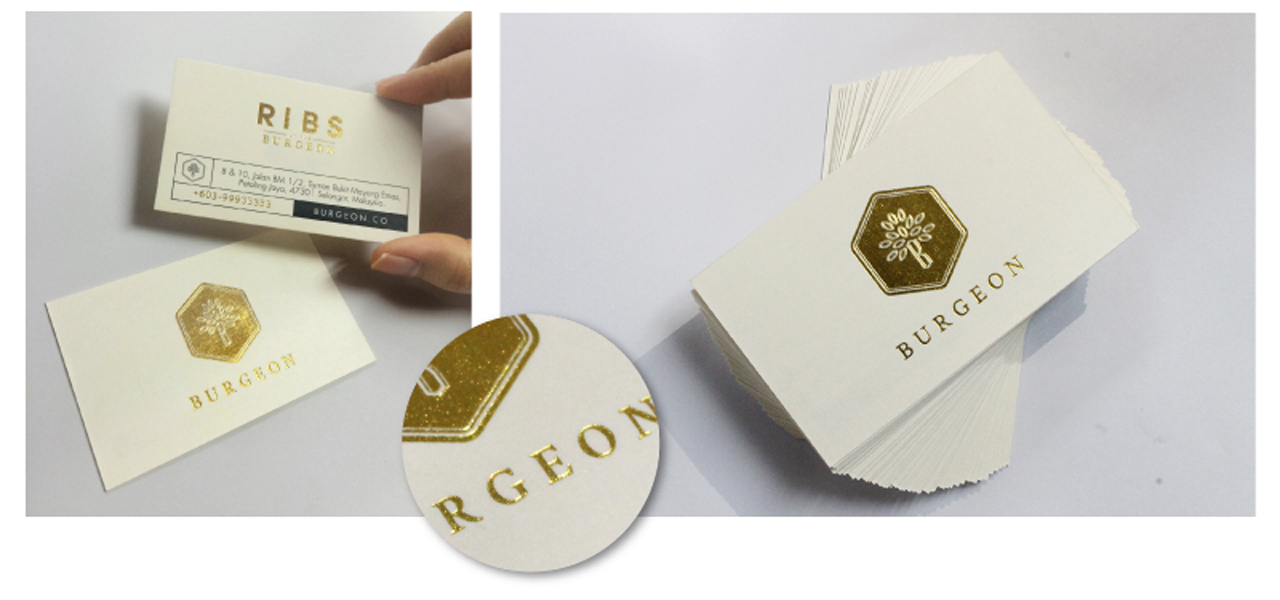 Specification
Material: 315gsm Creamy Special Card Stock
Process: Offset Printing
Finishing: Hot Stamping
**There is another card design by Burgeon. (Click here to view)