Black Business Cards,
Never Goes Out of Style.
You never get a second chance to make a first impression, especially when it comes to branding. So, it's no surprise that companies are looking for business cards that are more unique than ever. As more and more business owners veer away from traditional styles, we're noticing a new and modern aesthetic we can't get enough of – black business cards!
Introducing our classic black business cards, the epitome of elegance and sophistication. Crafted on a classic 400gsm black card stock, these cards exude a sense of luxury and style. The homogenous black color card stock extends to the edges, creating a seamless and sleek appearance that sets them apart from traditional business cards.
Built to impress, our black business cards are printed on a substantial 400gsm card stock, offering a luxurious thickness that exudes quality and durability. As you hold these cards in your hand, you'll experience a solid, substantial feel that conveys a sense of prestige.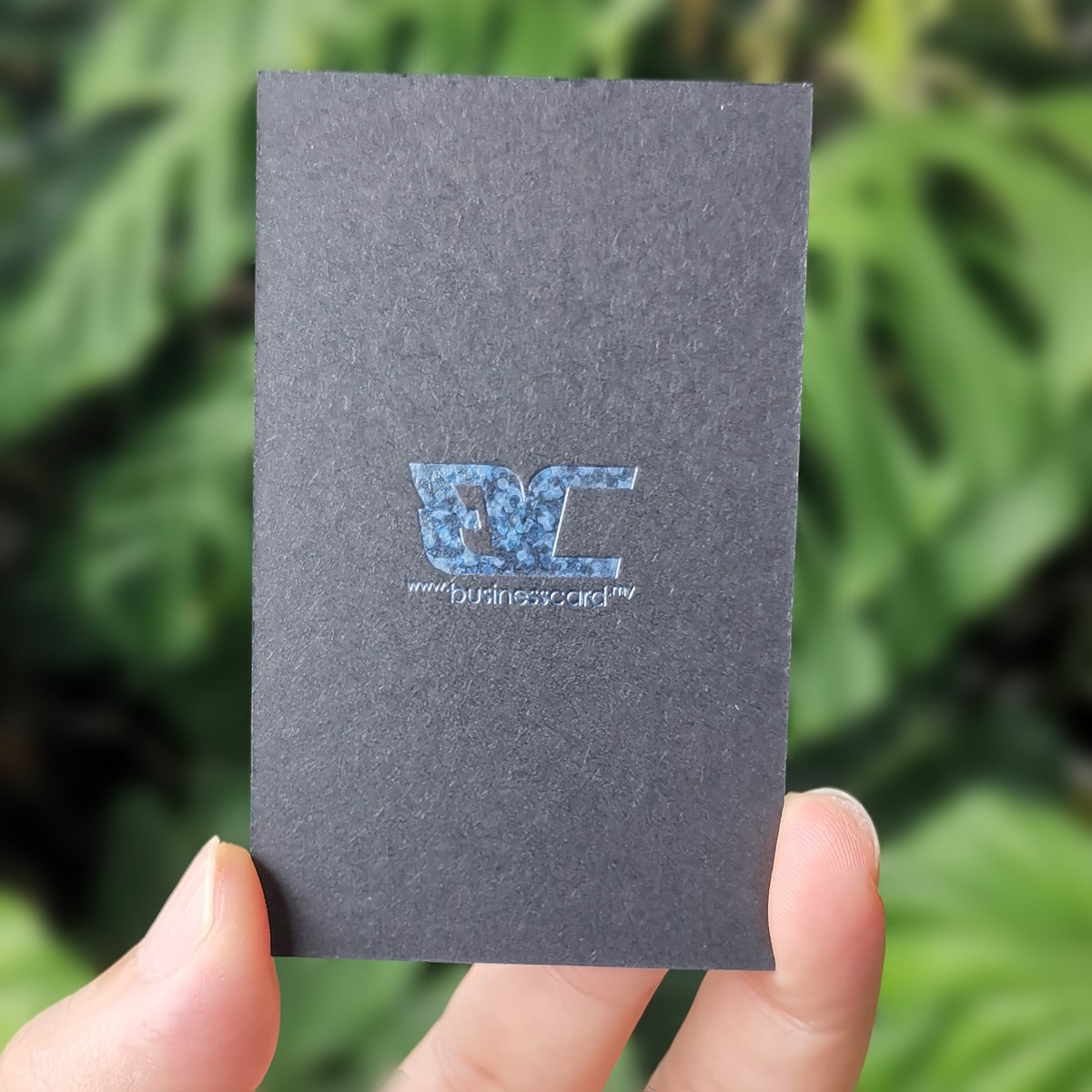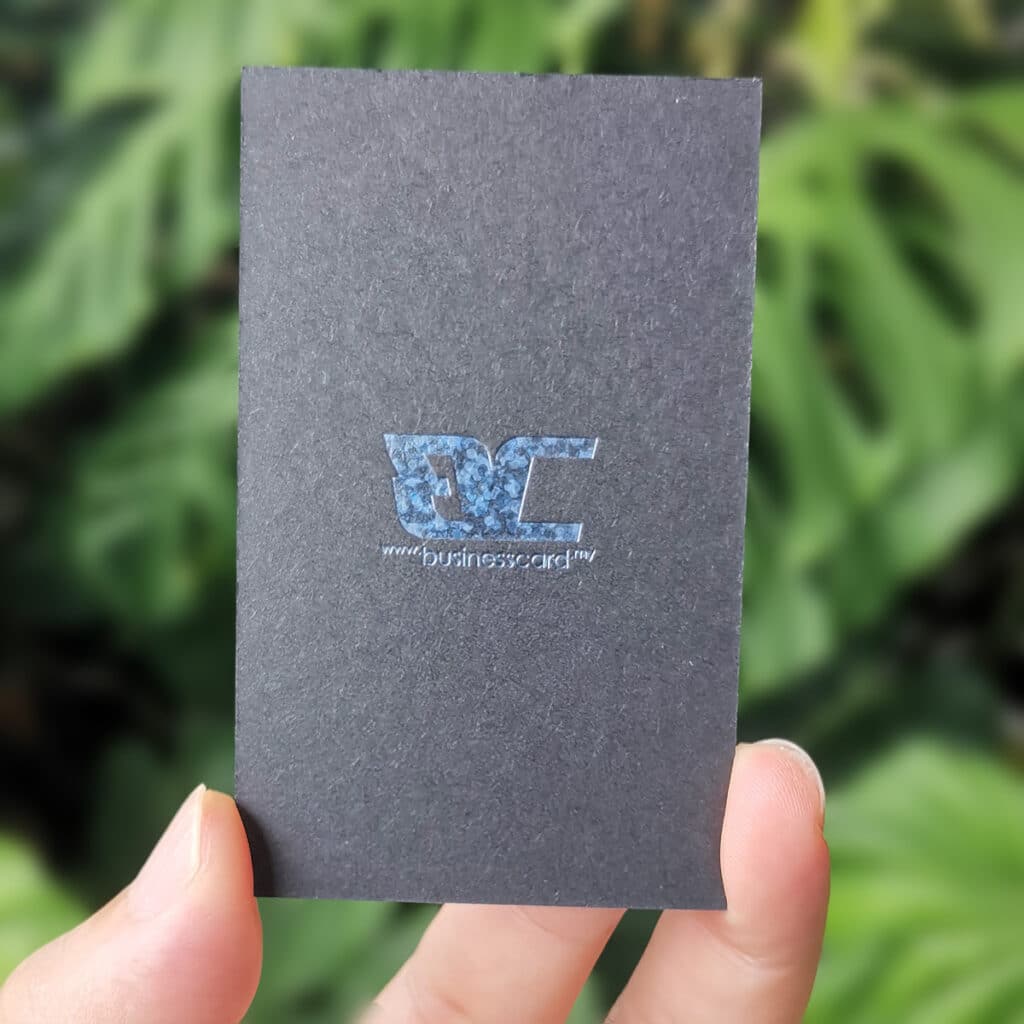 24 Stunning Foil Colors on Classic Black Business Cards
To further elevate the design, we offer various foil stamping options for your black business cards. Choose from our selection of 24 stunning foil colors to add a touch of brilliance and customisation. Whether you prefer gold, silver, rose gold, white or any other striking hue, our foil stamping will enhance your design and make your business cards truly remarkable. Stand out from the crowd with our classic black business cards and leave a lasting impression of elegance and professionalism, elevating them to another level of sophistication.