Handmade Card | Mirza Architect
This extraordinary name card is being designed by Mirza Architect, architecture. He uses a corrugated board. By looking at the card, at first sight, it gives us the impression that this Handmade Card is very unusual and outstanding.
What's more, he formed lines and circles on his name card using a pencil before giving it out. Even though this name card looks simple but it's unique and only one of its kind.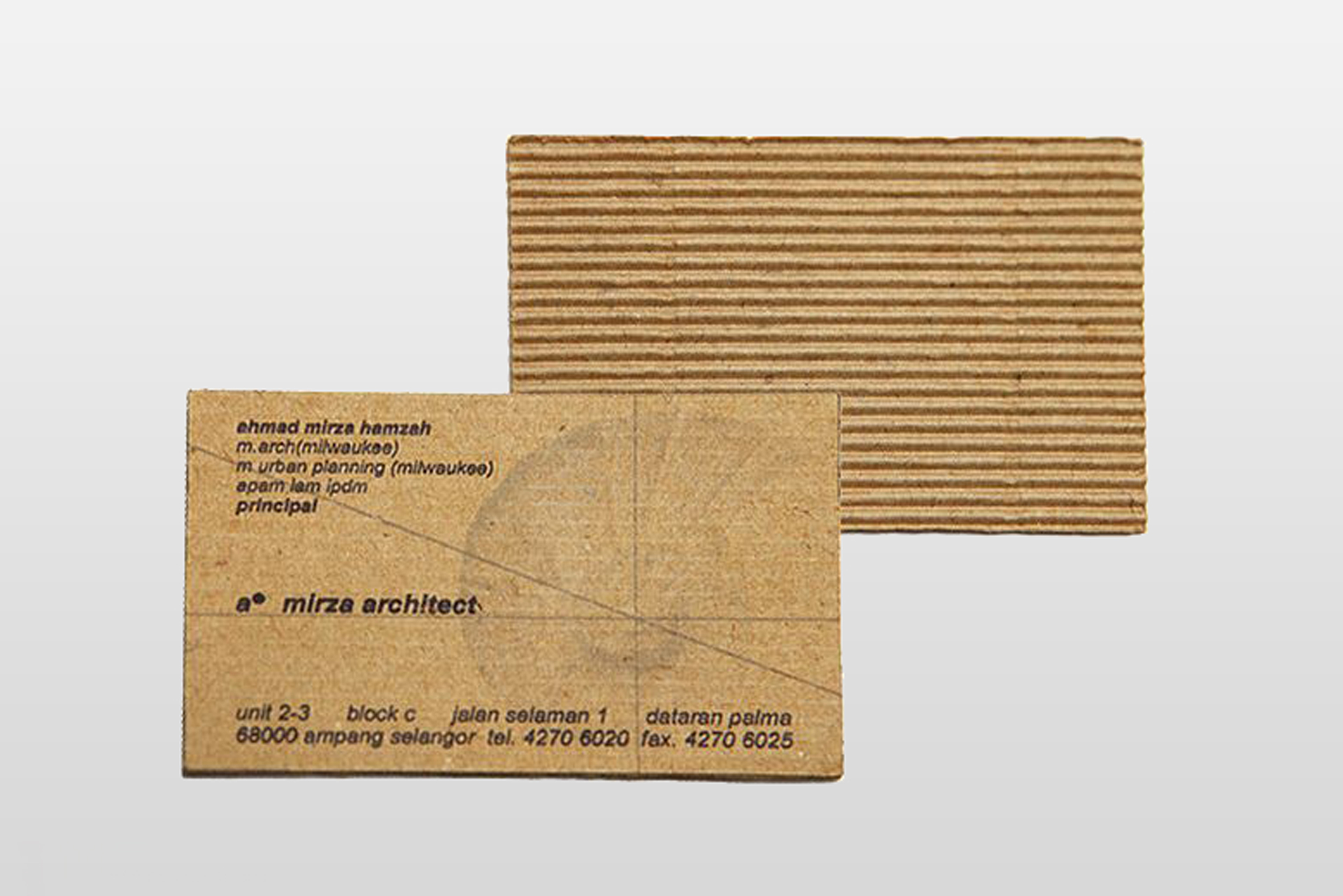 Handmade Card Specification
Special Material: Corrugated Card